Dark Knight bowtie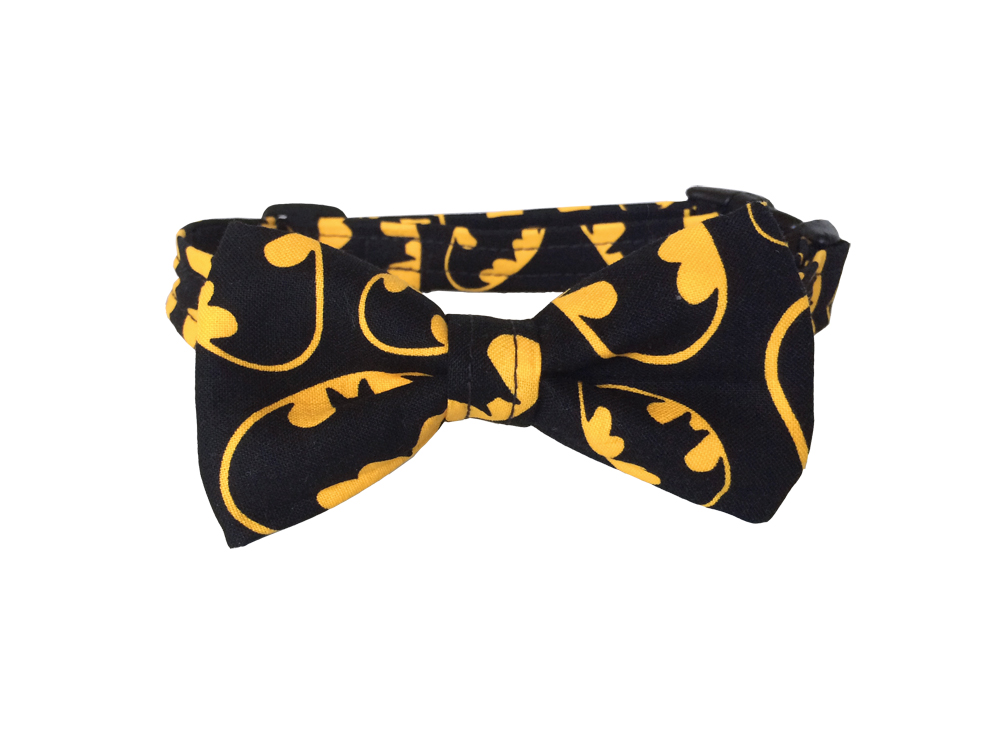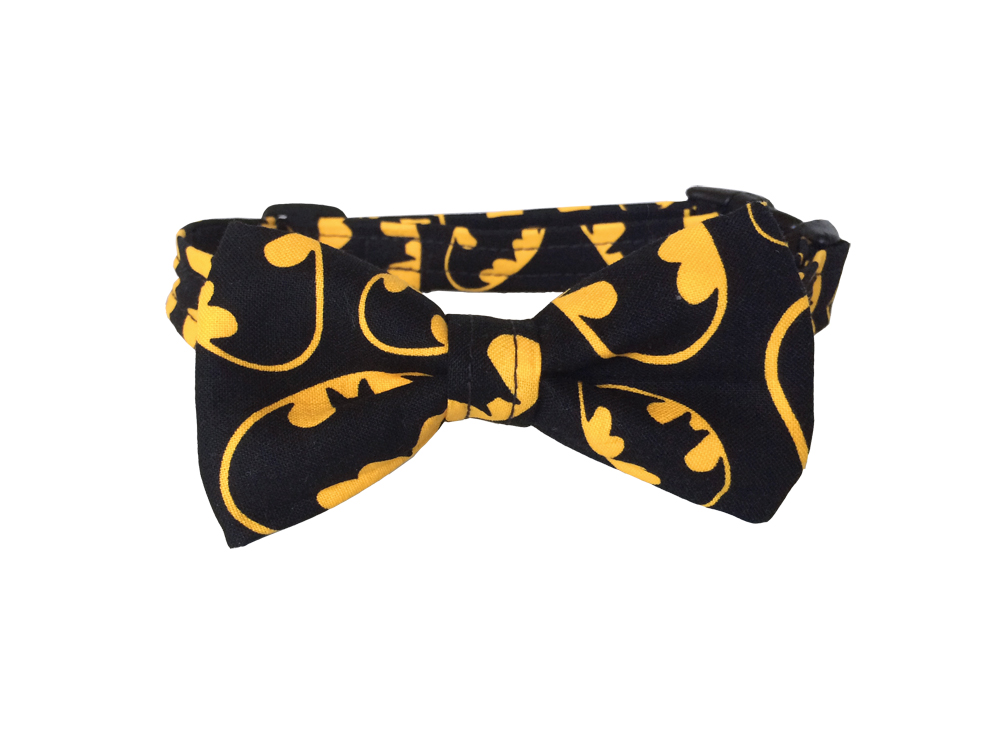 Dark Knight bowtie
The classic Dark Knight. Let the supercool bowtie-wearing commence!
Can be worn under the neck for boys and on the back of the neck for girls!
You have 2 main options here.
1) A bowtie on a permanent strap. It is lightweight, permanently attached to a strap with great buckles, they are adjustable with the same measurements as our collars and they DO NOT have a d-ring on them. Ideal for an accessory, not for a dog walk.
2) A bowtie with elastics on back that slide easily on an existing collar of yours, or ready to match with one of ours! Make sure to pick which size collar your dog wears so the elastics are the appropriate size.
Peachy Keen Pets is not affiliated with DC Comics. We purchase licensed fabrics to make our items.